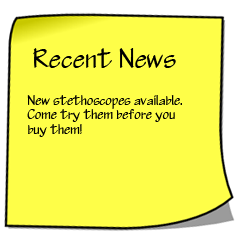 About Stat-Line Industries
For over 20 years we have sold to EMT's, Nurses, Paramedics, Police officers, and a host of others in the business of rendering aide to those in need.
We carry a full line of supplies to help you fulfill that duty.
After 20 plus years, we have found out what works and what does not.
When you come into our business you can rest assured that the products that we carry have been thoroughly tested and known to last.
It is impossible to list everything we carry on this site so if you don't see it please feel free to call us up and ask.
From everyone at Stat-Line Industries,
Thank you for your business!
Stat-Line Industries - 2050 Haines St. Jacksonville, FL 32206 - 904.356.6543
emergencyvehicleparts.com | brettandersondesigns.com